Newsletter: May/June 2021
We are an action driven club, utilizing our diversity, making our community a better place for all

FPWC held its first quarterly New Member Orientation to introduce the ins and outs of our Club.
Attendees learned about our history, our mission and our vision as well as "who does what" and how members can help!
We are so thankful to everyone who came.
Every effort of support is greatly appreciated and helps Fort Pierce Woman's Club accomplish its goal of making our community a better place for everyone.
Orientations are in: March, June, September & November
A Meeting of Our Members Coming Up!!
Join us May 6th
5:45-7 pm
dinner will be served
Club Committees Meet
1st Vice-President Jennifer Picardi held an informational meeting for anyone interested in joining one of our several Project Committees. Productivity was boundless!
Each committee has its own purpose and vision to help our community. We are always in need of additional assistance so if you have ANY interest and ANY amount of time, see one of the Chairperson's below to find out how you can be a part of the change.
Membership: Sherri Propis
Arts & Culture: Dorethea Hair Truesdell
Building: Danielle McMiller

Human Trafficking: Sabrina Brown
Events: Holly Gilbert

Domestic Violence: Katherine McCord
Education/Libraries: Carolyn Wilkins

Environment: Paola Torre
Health & Wellness: Christine Mancuso
Civic Engagement & Outreach: Kimberly Allen
Habitat For Humanity's Women Build
Members helped beautify and ready a home being built for one of our members! It was a particularly satisfying project knowing it benefitted one of our own sisters!
A second group of members helped build a home for a member of our community as well! Giving back is what this Club is all about!
Breakfast With A Lifesaver
FPWC's signature monthly event, Breakfast with a Lifesaver, continues to be a hit. Celebrating our local firefighters is a honor and we are proud to do this every month on the 3rd Wednesday morning.
Networking begins at 7:30 am with the program starting promptly at 8 am. Come join us! The cost is $15 pp and includes a wonderful breakfast.
Thank you to our sponsor (and member) IThink Financial and Elisha Gohl!
Breakfast With The Easter Bunny
Community daycares were invited to have a pancake breakfast and egg hunt at the Club on March 27th.
We had around 30 children squealing with delight and filled their bellies with a yummy pancake meal made by our members and left with plenty of Easter treats to keep them going for awhile!
Another Successful Paint & Sip
The Paint & Sip committee put on a fantastic night full of good food and fun! And, the event raised over $550 for the Club's building fund.
If you missed it, don't worry. We scheduled another one for mid-November. Don't miss it!
FPWC Has a "Little Library"!
Parliamentarian
Carolyn Wilkins and her husband built, placed and registered a "Little Library" for the Club. This is a great program helping to promote reading and literacy by providing a place for people to pick up and drop off books.
Each library is registered nationally so people can easily find a library near them.
Thank you Carolyn! This is a great addition to the Club.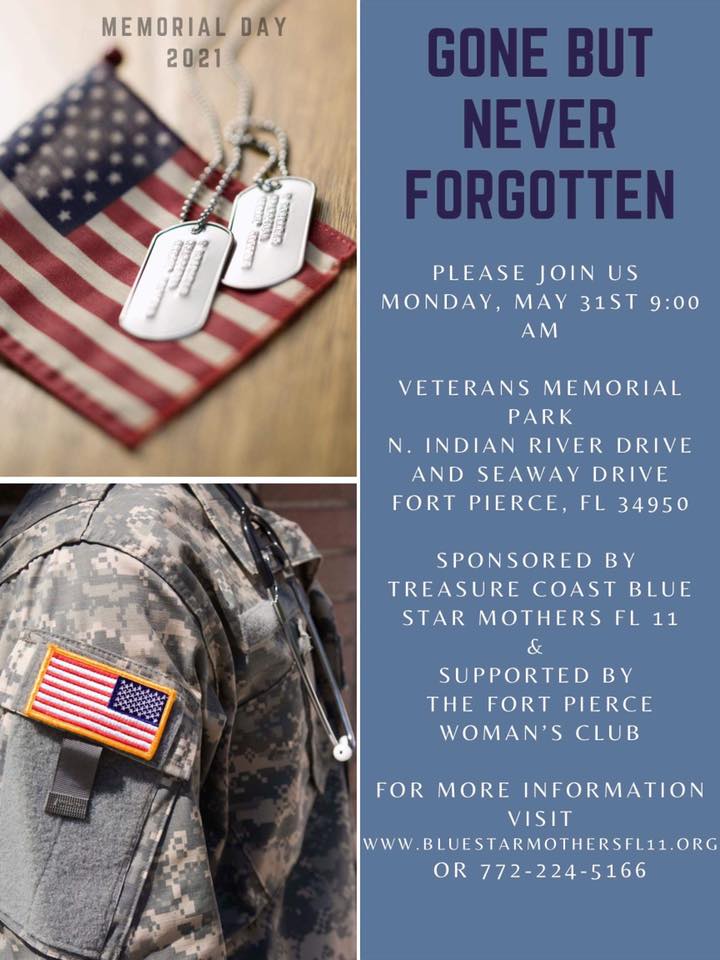 Wine Tasting with One Hope
Benefitting Our Education Fund & ARC of St Lucie County
The Wine-Tasting committee is organizing a Wine Tasting evening featuring wines from member and One Hope representative, Jill Hanson!
This event will be at the Club on Thursday, June 17th from
6 - 8:30 pm.
Mark it on your calendars! This event benefits our Education Fund and ARC of St Lucie County.
Kristi Herndon

Alexia French
Andrea Ward
Trecia Brown
Benay Hershkowitz
JoAnn Teetor
Kristine Herndon
Megan Windle
Debra Ames
Maegan Richardson
Thomas Bouvier
Holly Gilbert
Christina Stamper
Desirae Carter
Barbara Klein-Gornetzki
Brittany Bennett
Gwendolyn Butson
Kristen Schirard
We are 104 members strong & growing with 4 Booster members!!
Please be sure to see our new FPWC brochure with membership application!
Hand them out and grow our Club!
We wish all those with birthdays in May & June a wonderful day!

Please let us know the date you blessed this world so we can update our records!
Sheila Bradley
Regina Bermudez Villegas
Amanda Geller
Kimberley Allen
Welcome to our new Treasurer, Elisha Gohl with IThink Financial!
May & June Calendar Of Events
May June
4th: Ambassador meeting 1st: Ambassador meeting
6th: General meeting at the Club 3rd: General Meeting - Cheer
5:45 - 7:30 pm 5:45 - 7:30 pm

7th: Ladies & Gents Luncheon 4th: Ladies & Gents Luncheon
11:30 - 1:00 pm 11:30 - 1:00 pm
19th: Breakfast With A Lifesaver 16th: Breakfast with a Lifesaver 7:30 - 9:00 am 7:30 - 9:00 am
31st: Wreath Laying Event 21st: One Hope Wine Tasting
Veterans Memorial Park; FP 6 - 8:30 pm
9 am
Executive Board Meetings: May 25th & June 22nd 6:15 - 7:30 pm
NEW MEMBER ORIENTATION: Tuesday, June 15th: 6-7:30 pm

Please submit events, pictures or news for consideration in the newsletter or an idea for an event to increase membership to: Sherri Propis, 2nd Vice-President
sherri.propis@cbparadise.com 772-214-0109
You can unsubscribe from this email or change your email notifications.
Online version is available here.